"Viñedo Chadwick holds a special meaning as the ultimate expression of this place, handcrafted with real passion and perseverance. The vision for excellence has been passed on from one generation to another to continue our family legacy."
Magui Chadwick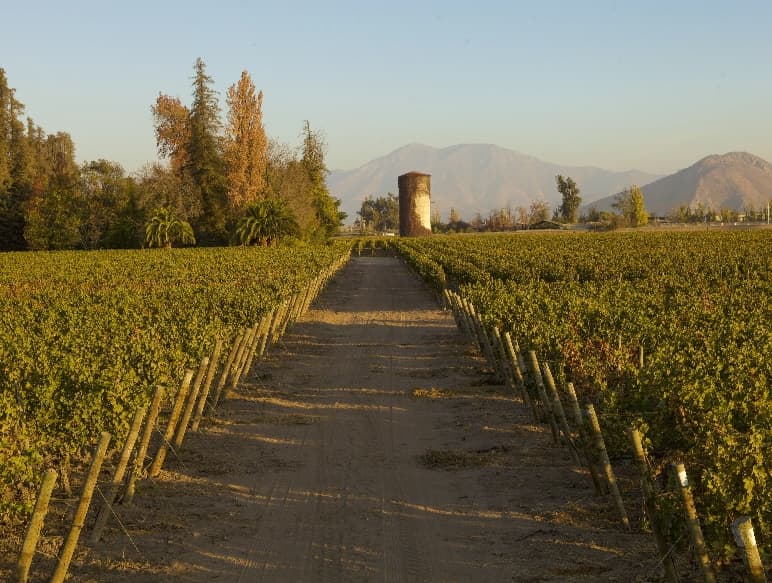 VINTAGE CONDITIONS
An exceptional vintage due to a moderately cool season that translated into a long even ripening that preserved the natural acidity of the grapes, aroma and colour. The result is an elegant wine, fresh and full of tension, with high aromatic complexity, that is complemented by the finesse of the tannins, a key characteristic of Viñedo Chadwick. A wine with a great elegant structure, persistence and tremendous ageing potential.

The season got underway with warmer than usual weather, enabling an even fruit set, and returned to moderate temperatures during November and December. Some late January rain helped to replenish our well-drained gravel soils and moderate summer temperatures. The cooler conditions during summer enabled the healthy grapes to ripen gently and smoothly. The maturity of the tannins and sugar accumulation advanced together slowly until picking time. The berries were firm, with excellent colour, ripe tannins and a fresh acidity balanced by optimal sugar levels. After this gentle ripening season, harvesting began in late March.
TASTING NOTES
This deep purple coloured Viñedo Chadwick 2021 is highly complex on the nose, with intense notes of violets, raspberries and cassis, along with hints of cocoa, coffee beans and nutmeg. A wine long and deep, showcasing fresh red fruit, dark chocolate and some notes of sweet spice. The mouth is complex and layered, revealing fine-grained, chalky tannins, juicy acidity, elegance and wonderful persistence. A superb example from this vintage.