ANDES MOUNTAINS
Puente Alto presents ideal conditions for wine-growing, highly influenced by the Andes Mountains. Viñedo Chadwick is located in the foothills of the Andes Mountains at 636 to 640 meters above sea level.
Its Mediterranean climate has a long, dry season, and rainfall is concentrated in the winter (328mm), while the high daytime to night-time temperature oscillation is one of the main factors responsible for the intense colour of the wines sourced from this zone. The mean January temperature is 21°C (70°F) and the historical average of heat summation is 1579 degree days. The cool morning breezes that blow down from the Andes and the moderate daytime temperatures allow the grapes to gently ripen to perfection while preserving their freshness and acidity. All of these natural factors enable the estate to grow Cabernet Sauvignon grapes with intense aromas, deep colour, fine-grained tannins together with bright acidity that ensures tension, freshness and ageing potential in the final wine.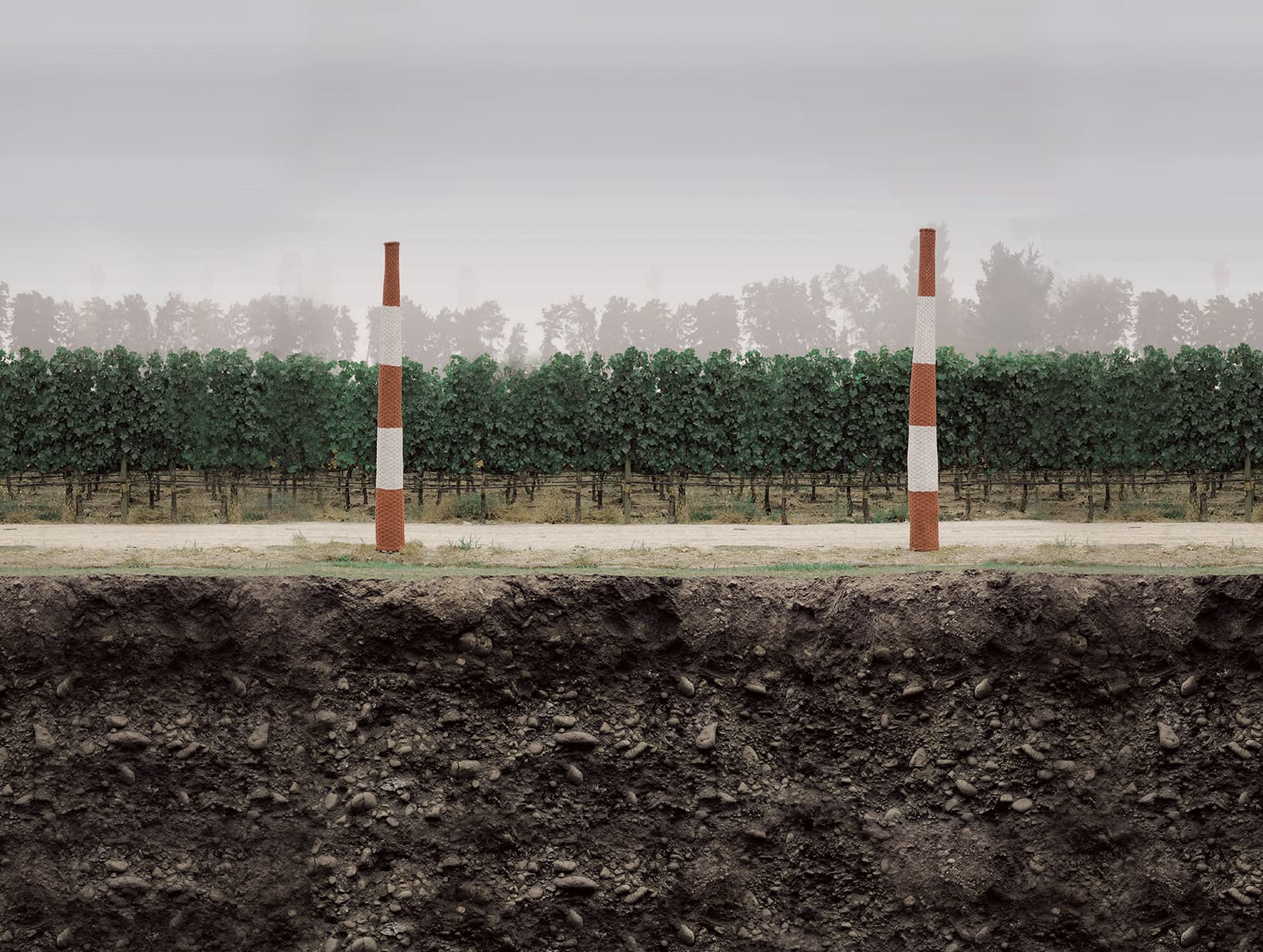 GRAVEL SOILS
Viñedo Chadwick is located on the northern bank of the Maipo River, on its third alluvial terrace, which is older and higher than the previous two. This is where Puente Alto and the oldest vineyards of the area are located. It is also the highest-quality terrace, due to its stony, clay-loam and sandy-loam textured soils. But above all, its unique quality comes from high levels of calcium carbonate, which have accumulated over millennia in the soil and gravels. This is what delivers such innate freshness, balance and minerality to the wine. Importantly for the quality of the grapes, the soils are of medium-to-low fertility and only receive organic applications during the winter.